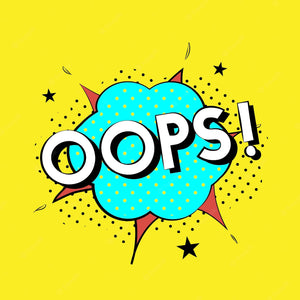 These oopsie tumblers may have minor defects such as ghosting around the top lid or a small scratch that gives me the opportunity to provide them to you at a very very affordable price.  If they don't sell, they go in the burn-off box so get them while you can! New ones will be added and sold ones will get removed as inventory changes.
No individual pictures are provided. However, if you catch me on Tiktok live, you can ask to see them.  These are all RTS -- ready to ship.
Enjoy these awesome Straight sublimation tumblers at a discounted rate! Perfect for hot and cold drinks like soda, water or coffee. 
Included:
Tumbler
Plastic Straw
Push tab lid